My friend Michał Plech is an ex-London Cycling Messenger turned Mechanical Engineer and Bike Frame Builder. This year he is going to be racing for the first time, in The Transcontinental.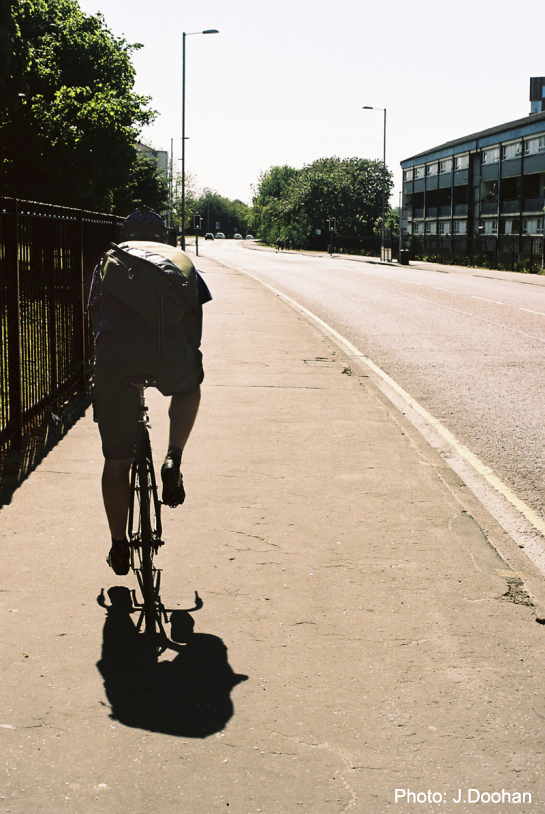 He was very lucky to be picked as the race is gaining popularity year on year due to it's cheap entry fee and promise of tough adventure.
Michał is pretty quiet on Social Media (just yesterday I was on the phone extolling the virtues of Instagram to him) . He doesn't have any sponsorship either so he might borrow my Apidura bags once he has tried them out. I personally think they are great and I think he will too.
I plan to do an interview and accompanying photo-story about him soon that I can hopefully get published somewhere. That would be awesome!
---
In the spirit of things I have applied to be a volunteer at Control Point 3…Passo di Gaso, Italy. If I get chosen then I'd need to get myself there, but I can cross that bridge if and when I come to it. I find out in April I believe. One things for sure I'd definitely be taking a camera! I'd love to just be there and get some shots of the racers at that late stage… it would make for some great emotive cycling imagery!
The Race starts 10pm Friday 29th July 2016 at Geraardsbergen in Belgium and after four control points ends in Gallipoli Turkey.
Control 1 // Clermont Ferrand / Puy de Dome

Control 2 // Grindelwald / Grosse Scheidegg / Grimselpass / Furkapass

Control 3 // San Pellegrino / Passo di Giau

Control 4 // Pluzine / Durmitor / Zabljak
Here's a rough route of what all this looks like. As you can see it's a massive undertaking, over 2000 miles! And there's A LOT of climbing!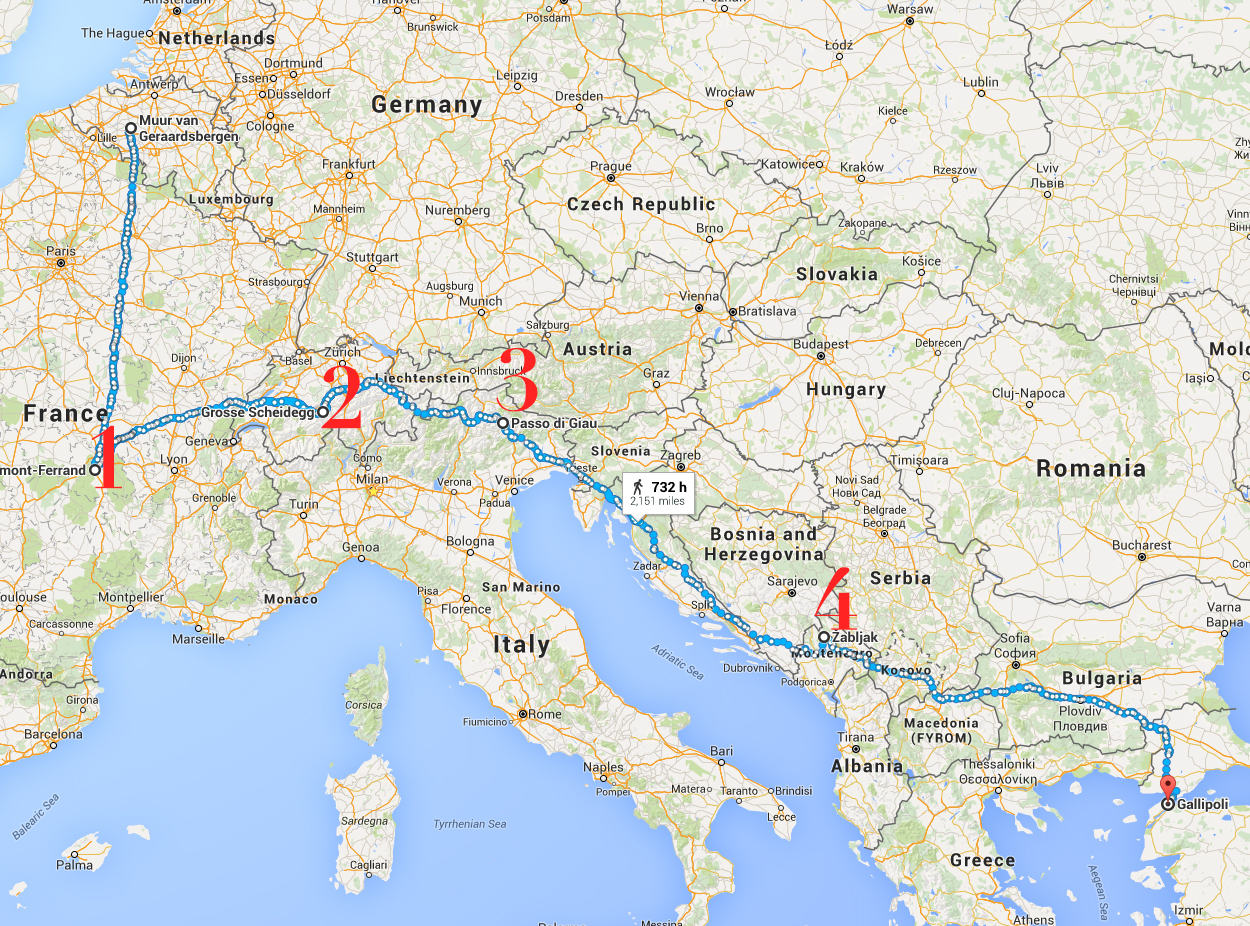 There are rules to abide by too*: 
One stage – The clock never stops.  Racers choose where, when and if at all to rest.
No Support – Racers can only use what they take with them, or what they can find en-route at commercially available services.
No Route – Only mandatory controls ensure that racers visit some of the most famous pieces of road in Europe and connect with the suffering of their forebears.  The rest is up to them.
Live Tracking – Unlike the races of the 1900s, which featured much skull-duggery and deviousness which eventually saw the stages made shorter and more controlled and bike racing become more professional, through the miracle of modern satellite technology and the interweb we can check up on our riders progress wherever they may be.  So too can you wherever you may be.
*Source: TC website
#TCRNO4